What Should You Do If Antibiotics Do Not Work for Chronic Prostatitis?
Chronic prostatitis is one of the common urogenital diseases. It means that under the action of pathogens or some non-infectious factors in the prostate, there are different degrees of inflammatory cell aggregation in and around the prostate acinus, and fibrous tissue proliferation in the gland.
Patients may experience frequent urination, urgency, dysuria, or white urethral discharge after urination. Some will experience perineal or lower abdominal pain and discomfort, premature ejaculation, nocturnal emission, erection difficulties, and other sexual dysfunctions.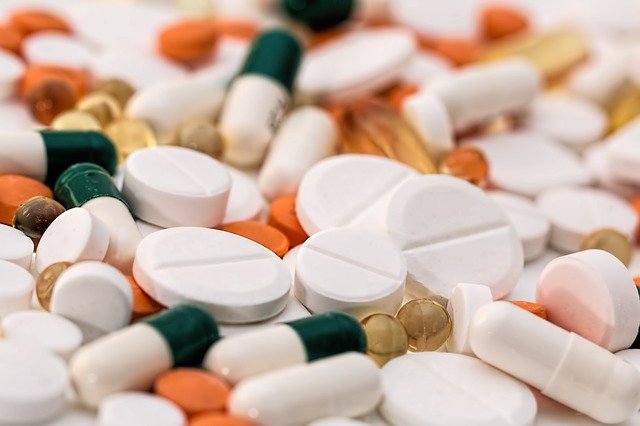 Chronic bacterial prostatitis generally has a history of acute prostatitis, urinary tract infection, etc. Bacterial culture of prostatic fluid can detect Escherichia coli, Proteus, and other bacteria. Antibiotics such as ciprofloxacin, ofloxacin, and roxithromycin have also been commonly used clinically. However, due to the limited concentration of antibiotics reaching the prostate with the blood circulation, there is no effective drug concentration, so it is difficult for antibiotics to exert in the prostate.
Some experts once divided patients with chronic bacterial prostatitis into two groups, one group was treated with antibiotics, and the other group was treated with non-antibiotics. The results showed no significant difference in the treatment effect between the two groups. It shows that the impact of antibiotics on treating chronic prostatitis is not apparent.
Chronic nonbacterial prostatitis has the symptoms of chronic prostatitis, but no pathogenic bacteria can be found, so antibiotics are generally not used.
There are many causes of chronic prostatitis. The following behaviors are easy to cause chronic prostatitis.
1. People with frequent masturbation and uncontrolled sexual life may be related to their sexual stimulation.
2. People who sit in a fixed position for a long time will oppress the prostate and perineum, affect the blood circulation of the perineum, cause congestion and edema of the prostate, and induce chronic inflammation of the prostate.
3. Unhealthy lifestyle: Spicy foods can irritate the prostate and urethra, causing discomfort or burning in the urethra. At the same time, spicy food can induce vasodilation and edema of the prostate or decrease the prostate's resistance, which is conducive to the proliferation of the colony flora, thereby increasing the risk of infection.
For chronic prostatitis, "nonbacterial" does not need antibiotic treatment. "Bacterial" therapy with antibiotics is ineffective, so antibiotics must be used cautiously during treatment.
For the classification of prostatitis, one category is a pelvic pain syndrome, which belongs to aseptic prostatitis. The patient has no apparent infection, so in this case, if you take some antibiotics orally, it may not be evident for its symptom relief. When these are encountered clinically, the perineal pain and discomfort and the lumbosacral discomfort, the effect of taking antibiotics are not particularly obvious. The treatment of chronic prostatitis is also different according to its different types, so for pelvic pain syndrome, the treatment plan is not enough to take antibiotics. Other treatments should also be taken to treat it.
The treatment goals of chronic prostatitis are mainly to relieve pain, improve urination symptoms, and improve quality of life. The degree of symptom relief is the primary basis for evaluating the treatment effect of chronic prostatitis.
Regarding drug treatment, we can choose to use Diuretic and Anti-inflammatory Pill. It has the main functions of clearing away heat and detoxifying, promoting blood circulation and relieving pain, and diuretic and dredging stranguria. It has a good effect on the treatment of chronic prostatitis. And will not produce resistance and drug resistance. From the clinical point of view, Diuretic and Anti-inflammatory Pill can effectively treat chronic prostatitis.
In addition, patients should also avoid excessive stress in life and work, prevent urinary tract infections, avoid holding urine for a long time, and have a moderate sex life. They also need to adjust their lifestyles, eat more light and less spicy food, avoid long-term fixed sitting, and increase the amount of exercise. Patients should also pay attention to personal hygiene, maintain perineal hygiene and strengthen health care.
You may also be interested in: