Effective and Reasonable Exercise will Cure Prostatitis Faster
Prostatitis is a common male disease. For patients with prostatitis, exercise in daily life can improve blood circulation, reduce clinical symptoms, enhance physical fitness and immunity, and help improve the disease. However, the patient should avoid strenuous exercise and not ride or sit for a long time to prevent long-term prostate congestion.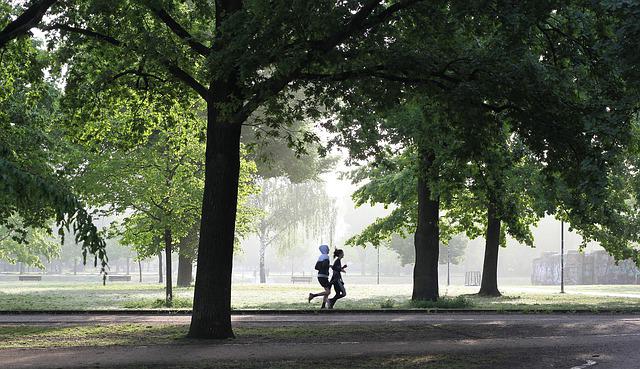 What reasonable exercise can make prostatitis cured faster?
Jogging
We all know that jogging is the most friendly exercise for the prostate. It can keep the blood in our lower body circulating, help us massage the prostate, and eliminate inflammation.
Method: stretch your legs and thighs before running. Generally, it takes 5-10 minutes to perform stretching exercises. Each action has 1-2 groups, and each group persists for 20 seconds. Here are some stretching steps before running.
1. Open your feet to the same width as your shoulders, extend your legs straight and point to the sky. Put your hands straight behind you and press your torso forward. Notice that your legs are always straight and pointing to the ceiling, and feel the stretch of the back of your thighs.
2. Take a big step forward on one leg and stand with a lunge. Straighten the back leg and point the toe to the ground. Put your hands on the inside of the front feet and press your hips down. Keep your back straight and your whole body straight ahead.
3. Stand naturally with your hands on your hips. Exhale and lift one knee. When the thigh is parallel to the ground, the knee opens outward. Inhale and lower. Exhale to the other side.
Start jogging after stretching. Remember to land the sole of your foot before running. Instead of stamping the ground with your whole foot, you should use your toes to touch the ground. It has a light feeling rather than a pounding, hurting your knees. Then straighten your upper body, don't hunchback, and swing your hands regularly.
Jogging needs to find your own rules of movement. It's easy for beginners to get angry at the beginning, so you must pay attention to it. Don't panic if you have a bifurcated breath. Inhale less and exhale more each time, and press the bifurcated part with your hand. It can be eliminated after a while.
Squat
Squatting will accelerate the blood circulation of the whole body, especially the blood of the lower body. Then how should we do squatting correctly and effectively?
First of all, stand straight with your feet shoulder width. Find a feeling of sitting in a chair. Sit back and stretch your hands forward to help maintain balance. Keep your head straight and your chest straight. Don't bend over. Remember that your knees should not exceed your toes (because the pressure on your body will hurt your knees, especially your knees).
Count your time each time or find your own rules. You can slow down for 2 seconds and squat for 2 seconds. A group of 12 makes eight groups.
Kick the shuttlecock with your hips crossed
This movement also helps the blood to circulate, but it needs to move. This movement is like kicking a shuttlecock. Cross your hands to your waist, raise your head and lift your chest, and cross your left and right legs like kicking a shuttlecock. You should slowly find your own movement rules. Generally, the left and right legs should lift 30 times in eight groups. Keep in mind that you should raise it slowly and don't worry. When you land on the ground, you should feel light.
High leg lift
I believe everyone is familiar with this. It's simple: stand with straight legs and lift them up regularly. Remember to be slow. You can do 6 groups of 25 times for each leg to find your own proper movement rules. And land on your front foot when you fall.
Skipping rope
If it's rainy or you don't have the conditions to go jogging, you can try jumping rope. There is no primary requirement. Go running to exercise alternately. The stretching action is the same as running, and then you need to land on the front foot to find your breathing and movement rules. The legs need not be raised too high. About half an hour
Aerobic exercise of the lower body is enough. People must remember to be slow and not go to strenuous exercise because strenuous exercise will stimulate the prostate and aggravate the symptoms.
Recommended Readings: