Free Medical Advice & Ordering Consultant
If you have questions about your condition and treatment, contact our experts. Most questions are answered in 24 hours.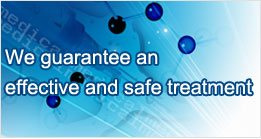 Testimonials
Name: Steve Symptoms: Steve had always had nightly urination since he was 15. However, for about 6 years he suffer from more and m......
Read more
---
Mr.Taylor is 37 years old, from Edinburgh, UK. He has been diagnosed with seminal vesiculitis for nearly 3 years. He has suffered ......
Read more
---
He was tortured by the symptoms of urinary frequency, urgency, terminal dribbling, lower abdominal pain, back pain, swelling of th......
Read more
---

FAQs

Our Advantages
Diuretic and Anti-inflammatory Pill can cure male urinary and reproductive system diseases within three months.
Treatment range cover prostatitis, orchitis, epididymitis, cystitis and male infertiltiy etc.
The pill is made of Chinese herbs.
It is natural and safe without side effects and drug resistance.
If antibiotics don't work, it is the best alternative medicine.
It is Chinese patented medicine, which has proven to be effective.

(Add):Shop 1-3, Nan Hu Xin Cheng, Wenchang Road, Hongshan District, Wuhan, Hubei Province, China
Copyright© 2010-2017 Copyright© Diureticspill.com All rights reserved.
Special Note: If reproduced or quoted articles related to copyright issues come forward, please contact us